TRACK
2022





Series of four performative drawings in the urban spaces of Marvila, Lisbon.
Project developed about the theme "work" in the context of the festival LisbonWeek'22's art residency.
This project stems from a reflection on role of artistic labour in today's society. Inspired by the transformation process of the Marvila neighborhood in Lisbon during the past couple of years, I reflect on the power of art, and its exploitation by the real estate market. As the fruit of gentrification, this is a process that has been repeating in many cities around the globe: there are non-places (often practically abandoned industrial sites); artists start to stimulate them culturally; they become "trendy"; the real estate market converts them into luxury places; there is a raise in rents; and artists are forced to leave towards more affordable leases. Artists are increasingly exploited by their ability to revitalize an urban region, and are then deprived from taking advantage of that labour's fruits.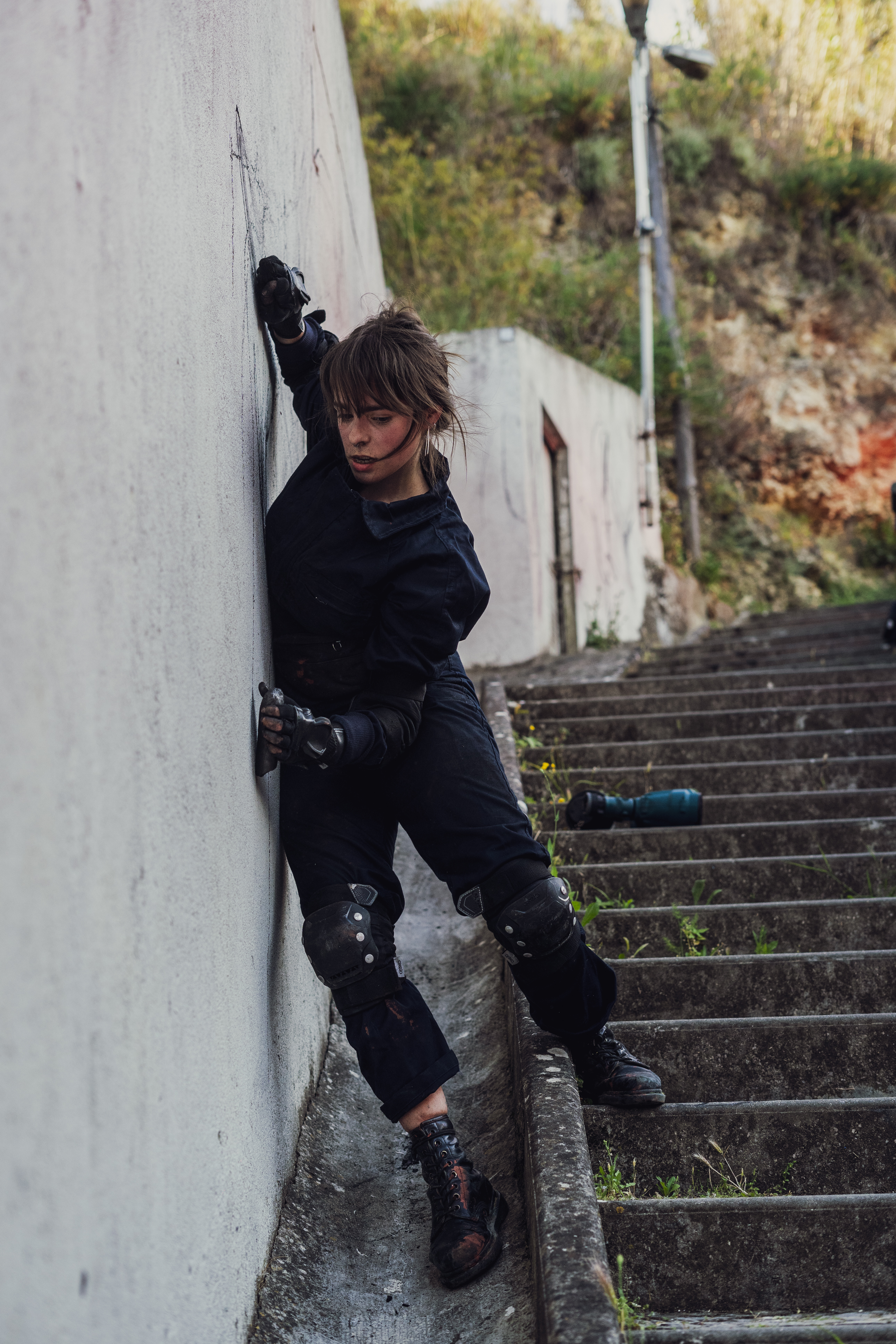 The project RASTRO seeks to explore the transformative power of art by combining drawing, urban art, and performance in one single dimension. Through the raw encounter between body, matter and space in a series of 4 performances, I produced 4 drawings using water-soluble inks in the public space of Marvila, to remain as mutable installations. Because the used pigments are non-lasting, these lines will vanish in time. Through the performative, corporeal and ephemeral nature of these drawings, I seek to encourage the spectator to reflect on the impact artists have on their involving social and urban space, the temporality of their presence and precariousness of their work; while subliminally inciting the local community to leave their mark as well.